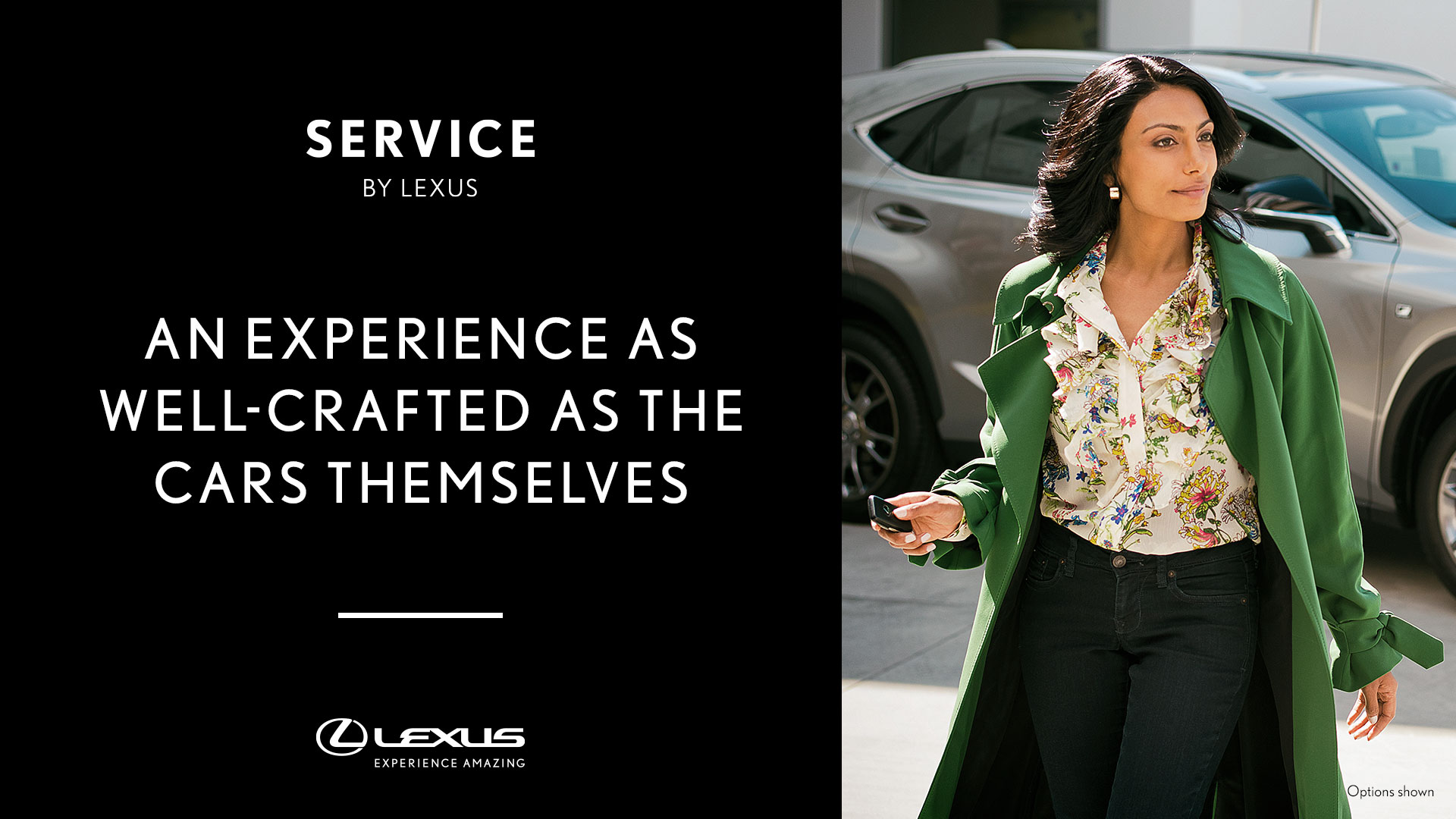 Why Service Your Lexus Vehicle at Flow Lexus of Winston Salem?
We understand that life in Lewisville, Mount Airy NC, Thomasville, Clemmons NC and Lexington, NC gets busy. Finding the time to bring your Lexus RX 350, GX 460, LS 500, UX 200 or ES 350 in for routine maintenance can sometimes seem like a hassle, but it doesn't have to be this way for you. Life doesn't need to take a time out because your car, crossover or SUV needs an oil change or brake repair, and with our help, it won't. We have complimentary services to help you stay on task while our team at Flow Lexus of Winston Salem is caring for your car.
Flow Lexus of Winston Salem Offers Everything from Basic Maintenance to Complicated Repair
To maintain the upscale performance of your Lexus RX 350, GX 460, LS 500, UX 200 or ES 350, it's essential to stay up to date with your model's recommended maintenance schedule. Our factory-trained Lexus service team knows the finer points of each model and delivers all the services that your Lexus model needs. With services like oil changes, wheel alignments, tire rotations, cabin air filter replacements, and more, you can keep your Lexus RX 350, GX 460, LS 500, UX 200 or ES 350 running smoothly as the day you got it.
Convenience in luxury car service is our aim here at Flow Lexus of Winston Salem
It is our belief that caring for your luxury car should be just as effortless and enjoyable as owning one. So, if your Lexus car is coming due for repairs soon, feel free to schedule a service appointment online with us. Our Winston-Salem service center offers flexible hours for your busy schedule, and our service advisors will be glad to go the extra mile to ensure all your auto care needs are met or exceeded.